London NHS Dentist
NHS Dentist London. Now Accepting New Patients
Checkup's Starting from just £20.60!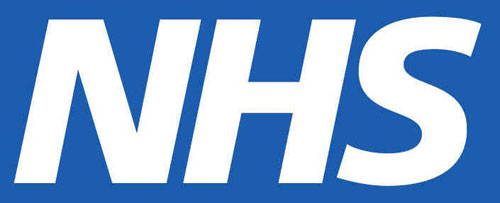 Dental Smiles London, your London NHS Dentist, provides standard NHS dentistry from our conveniently located dental practice in Central London.
We are ideally placed adjacent to main public transport systems including Kings Cross and Euston and within walking distance of Holborn, Bloomsbury and The City.
With Central London based practices in Euston, King's Cross and Gray's Inn, offering you 'Kind & Gentle' dentistry for you and your family.
We cover all you're dental needs, from checkups and hygiene to more cosmetic treatments like teeth whitening.
"greatly exceeded my expectations. The best dentist I have ever experienced"

Excellent modern, caring dentistry by Dr Nate Yang. I am of a generation where heavy metal fillings, tooth breakages and an anxiousness about dental treatment are not uncommon. A move in surgery location to Chalton St resulted in me being allocated a new dentist – Dr Nate Yang.

He immediately put me at my ease and gradually, step-by-step and over the period of a year, tackled my teeth. He made the whole process as pain free and comfortable as possible and the results greatly exceeded my expectations. Nate is by far the best dentist I have ever experienced.

Says Paul Curran
NHS Dentistry Central London
Call Today On 0203 944 0998
Healthy teeth and gums and good oral hygiene are important for all and we firmly believe that everyone should have access to good quality, basic NHS dental services at a reasonable cost.
However, it is important to understand that there are differences between NHS services and those offered privately. For example, our private dental services offer a wider range of treatments and materials than our NHS services.
Before you begin a course of treatment please make sure you know if you are being treated privately or as an NHS patient as this could well make a difference to the price you pay and the level of service you are entitled to.
Book Now With Your Local Dentist – Hurry Limited Availability

At Dental Smiles London we provide the following 9 NHS services:
Call Today On 0203 944 0998
Clinical examination and report
Basic fillings
Scaling for tartar removal (hygienist not available on NHS)
Some tooth extractions
Some basic tooth restorations
Some basic crown and bridge work
Root canal treatment (if within the capability of our NHS general dentist)
Some Dentures
And much more…
Please note, the NHS is a health service with limited resources, not a cosmetic service. We offer cosmetic treatments on a private basis only. Your dentist can discuss these with you if you wish.
If you are looking for an NHS dentist in The City, Holborn or Bloomsbury and located near to Kings Cross, Gray's Inn and Euston, please call us on 0203 733 3541.
"This was probably the most pleasant dentist visit I ever had"

I was incredibly nervous before my appointment, but Dr. Yang was very calm and very nice.

He worked very fast, no pain at all, but still took the time to explain everything to me along the way. I felt really well informed about my options and also about everything that was happening to me.

I felt very safe. This was probably the most pleasant dentist visit I ever had. The reception staff are exceptionally lovely.

Says Pia Gruber
NHS & Private Dentist With Practices In Euston, Kings Cross & Gray's Inn
Call 0203 944 0998 Now To Book Your NHS Appointment